Sheepscot River Pottery was established in 1974. Our creative group of artisans have produced and refined our many designs and are continually evolving in art, form, and function. Our pottery is inspired by all the beauty of Maine.
MUGS
SERVING
TABLE
KITCHEN
BATH
MUGS
SERVING
TABLE
KITCHEN
BATH
MAINE THEME ARTWORK
MAINE THEME GIFTS
MAINE THEME LINENS
MAINE THEME ARTWORK
MAINE THEME GIFTS
MAINE THEME LINENS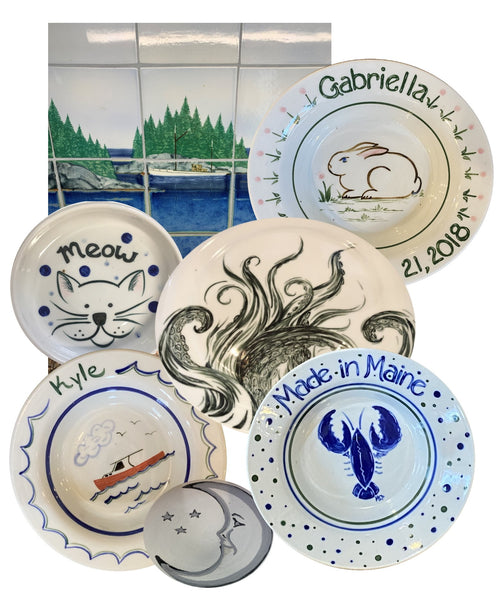 WE MAKE CUSTOM PATTERNS AND BABY BOWLS!
Do you have a favorite pattern you woud love to have on a mug or an on a gift? How about a personalized baby bowl for a loved one, or a tile backsplash for your kitchen? Contact us to discuss your ideas.
LEARN MORE
Extraordinary pottery for everyday living. Since 1974
Our pottery is handmade in our studio
by our long-tenured artisans, making each piece unique.

Celebrating 49 years,
Sheepscot River Pottery was started in 1974

All our pottery is safe
for dishwasher, microwave, and the oven.

Second generation,
family-owned and operated business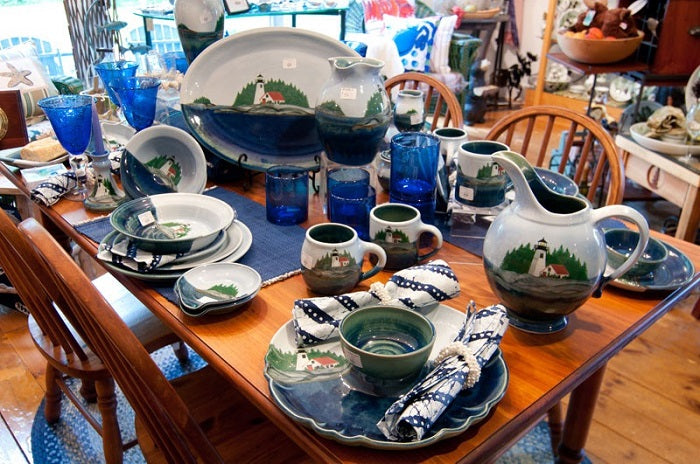 About Us
Celebrating 48 years, Sheepscot River Pottery was started in 1974 and is now a second-generation, women-owned and operated business. Our pottery is handcrafted and hand-painted in-house by our team of artists and is microwave, oven and dishwasher safe. It brings joy to homes near and far and smiles to those who love our state.  
READ MORE